House by a Mill-Stream, Taufers
Pedevilla Architects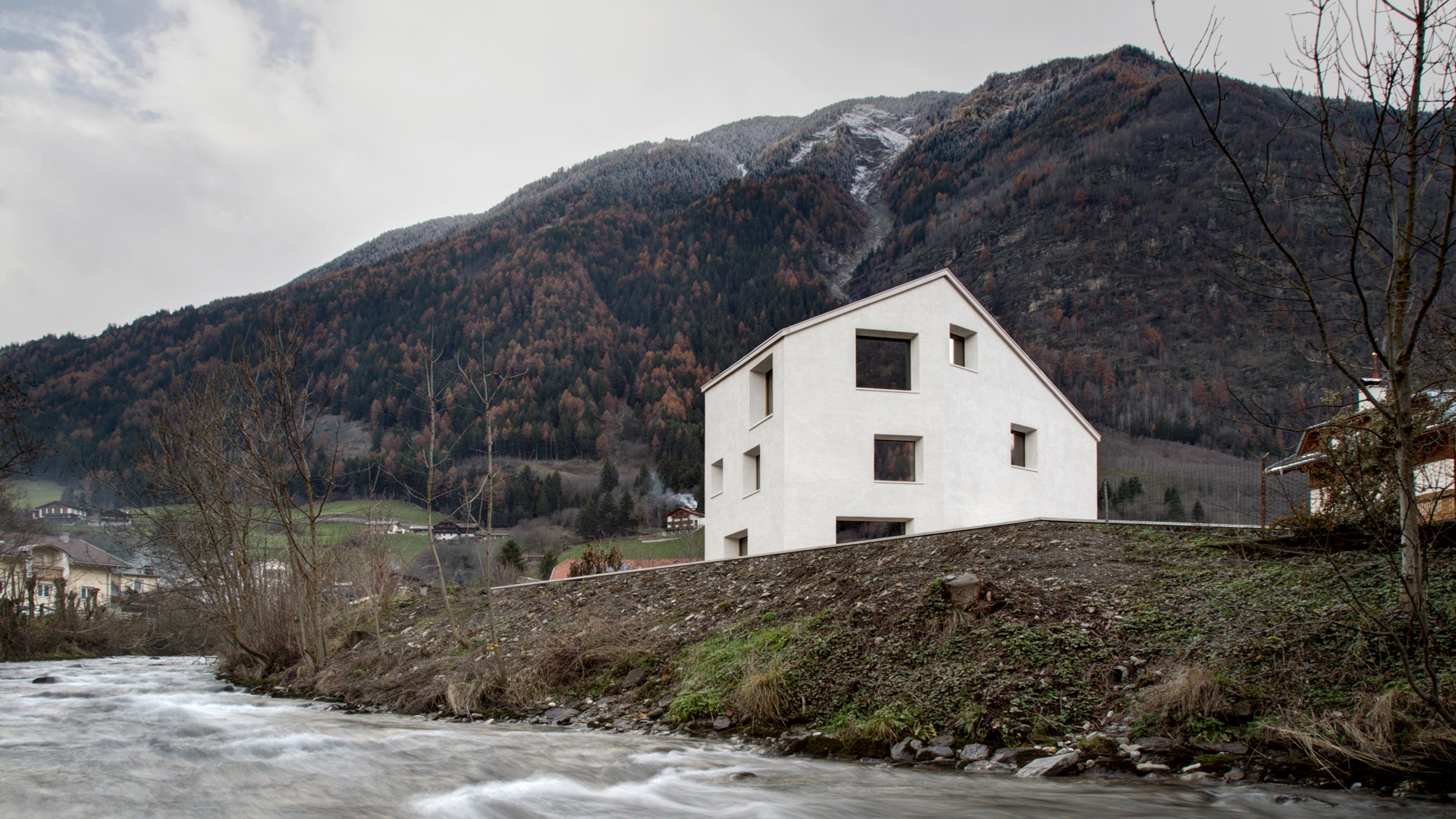 Concept
Architects Armin and Alexander Pedevilla are part of a vibrant scene that is shaping the Alto Adige countryside with modern Alpine architecture. All their architectural projects tap a common philosophy to this end. Their schemes pursue clean-lined forms, champion craft qualities and evolve out of given types of functionality and regional location. The House by a Mill-Stream at Taufers in Alto Adige duly responds to its surroundings, mirroring raw climatic conditions and sheer mountain slopes.
Conversely, it is the view out onto the mountains that defines the inside of the house: rather than being conventionally arranged, windows in a variety of formats map the world outside, lending special prominence to visual highlights in the mountain formations. Their differing heights cause them to look like paintings or cinema screens on the wall from the inside. The rooms in the house can be said to ascend autonomously in half-floor chunks instead of forming clearly structured storeys.
This gives rise to engaging visual axes between the various living quarters, an effect heightened by a light well enclosing a central set of timber stairs. Even the cabinet handles, balustrades and lamps in the House by a Mill-Stream were individually produced by hand for this project. The lambent hue and softness of the forged bronze used blend in harmoniously with the elm, natural stone and plastering in the house. The various hand-crafted features were ably augmented by handles from the FSB 1015 and 1045 series in Bronze that are wholly in keeping with the overall design approach.