Franz Schneider Brakel
A gripping story that's none too short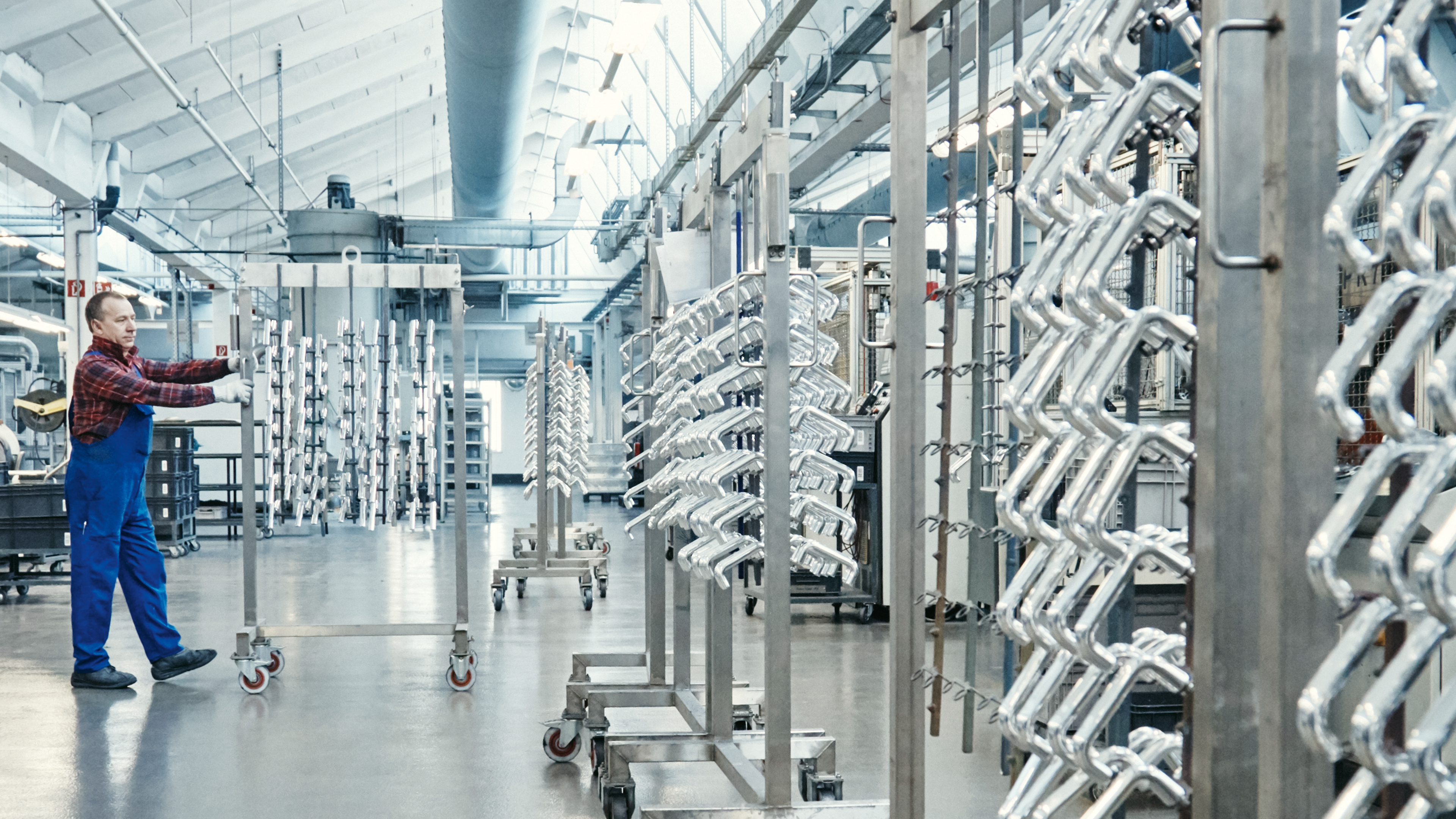 Getting a grip on architecture: It's in your hands.
Products by FSB are to be found wherever architecture meets "handle culture" – in short, at the cusp between people and architecture. They variously include our classic heavy-duty hardware for doors and windows plus mortice locks, door closers and hinges in matching styles and materials and our (grippingly) convenience-focused ErgoSystem®, a universal barrier-free concept that has established itself in the marketplace amongst all age groups.
A capacity for technological innovation, for reflecting critically upon what we do, and also for delivering at the cultural level is part and parcel of the way we see ourselves. Thus it comes as no great surprise that products and all-in solutions "made in Brakel" are to be encountered in buildings by noted architects the world over and, indeed, wherever the emphasis is on style.
Comprehensive systemic solutions for today's Public Project sector
Our company's location in Brakel – in the eastern Westphalian sticks as it were – led us to expand our horizons from an early stage.
"Living in barrier-free comfort" is the ideal put to effect in the diagonal-oval ErgoSystem® for sanitary and residential applications. Terms such as "universal design", "age-responsive accommodation schemes", market studies for the "50-plus generation" or "best agers" are common currency these days, and it is occasionally forgotten that this is a sector that was in its infancy just a few years ago. The ideas that culminated in ErgoSystem® drew on scientific methods and the quest, undertaken with the Fraunhofer Institute in the 1990s, to find the best design of lever handle for heavily frequented doors, a process that yielded the FSB 7655 model. We were one of the first to factor the foreseeable demographic shift into a self-standing handle-system and fitments concept that once again broke with accepted patterns and went its own way in terms of design, function and ergonomics.
ErgoSystem® considerably simplifies bathroom routines for the handicapped and able-bodied alike. This is a creed that has spawned a great many individual products over the past decade that include a wide range handles of characteristically diagonal-oval cross-section, canny functional details on seats and seemingly nondescript shower-head holders. These latter "wet cell" implements took a number of resolute Brakel staff an exceedingly long time to bring to conceptual perfection incidentally.
Design for doors, windows – and museums
Architecture brands began to emerge during West Germany's "economic miracle" of the 1950s. Design and architecture, which had gone into retreat with the closure of the Bauhaus and the turmoil of war, were now substantively revived. Great names such as Ray and Charles Eames provided inspiration with their functional furniture designs.
The Dane Arne Jacobsen designed classics like the stackable "Series 7" chair and buildings in the spirit of the Bauhaus. Dieter Rams started pulling the (design) strings at Braun and authored products whose styling has now become the blueprint for products by a Californian company with an apple in its logo.
The debate about "good form" was joined in Brakel too, decisively so in the decade between 1953 and 1963: Johannes Potente created his seminal moulded-to-the-hand style at FSB, a style that is still applicable today and which inspired Otl Aicher to draw up his "Four-Point Guide to Good Grip". Specialists and the general public caught on to Johannes Potente's unsung industrial design in a big way after his death, when his work joined important collections of models such as the permanent exhibition at the Museum of Modern Art in New York.
At the same time as steadily growing our design excellence, we have never ceased refining our manufacturing processes either: an ongoing policy of modernising and optimising production technologies and routines has colluded with our predilection for "feisty" materials like fine-grade steel, aluminium, brass and bronze to ensure our products last far longer than ought to be to our liking from a business economics point of view.
Publishers with a sideline in door handles
We again took our future into our own hands in the 1980s: under the intellectual guidance of designer-cum-mentor Otl Aicher, we subjected our activities to critical analysis and in the process came up with a series of guiding principles that are still valid today. A fundamentally new design culture was born that, as well as addressing itself to the company's origins and tradition, is also rooted in the cultural history of handles in particular and the concept of holding things in general.
Mr Aicher devised his "Four-Point Guide to Good Grip" for us, which states that any good handle will feature a thumbrest, a forefinger furrow, support for the palm and sufficient gripping bulk. The process of critical analysis and re-orientation was accompanied by an edition of books that is now part of the standard repertoire at colleges running design or economic studies courses.
Otl Aicher "rewarded" us for our analytic probings by producing the stylised-handle logo so popular amongst handle culture enthusiasts today for FSB. It was inspired by a handle as unfussy as it was clever which the philosopher Ludwig Wittgenstein designed for the house built between 1926 and 1928 in Vienna for his sister.
"A rod only becomes a lever through the nature of its use", is how Wittgenstein summed up the simplicity underpinning his design. His handle was something of an ideal for Otl Aicher. He viewed it not as an optimum moulded-to-the-hand design but as a handle for all conceivable forms of operation - including with one's little finger. It is the sum of all handles, their quintessence. A fitting logo for us as we see it.
Names wanted (but not for dropping)
Our legendary Door Handles Workshop held at Brakel in 1986 and attended by celebrities such as Mario Botta, Peter Eisenman, Hans Hollein, Alessandro Mendini and Dieter Rams sent out quite a few shock waves.
Even those who had previously managed to grasp the world as existing without FSB were soon cognisant with the workshop's findings. Overnight, a product that had long been considered of little interest was turned into a design theme by one of the first "name design" projects, one to which noted architects and designers were thenceforth to turn with great gusto.
It all started with cabinet fittings
FSB was originally located not in B for Brakel but in Iserlohn. This is where Franz Schneider set up shop in 1881 as a makers of antique-style cabinet fittings and sober devotional items in brass. Both were exceedingly modern at the time – and our founder was good at catering to prevailing trends: by the turn of the century his product offering already filled a handy catalogue. 1909 saw the company's domicile move from a provincial town in the Sauerland to one in eastern Westphalia. Frank Schneider promptly added B for Brakel to his initials and the proud FSB brand was born. Then as now, a key focus of its trade concerned classic hardware for doors and windows.