"How green is your business?"
Everything gets a green light.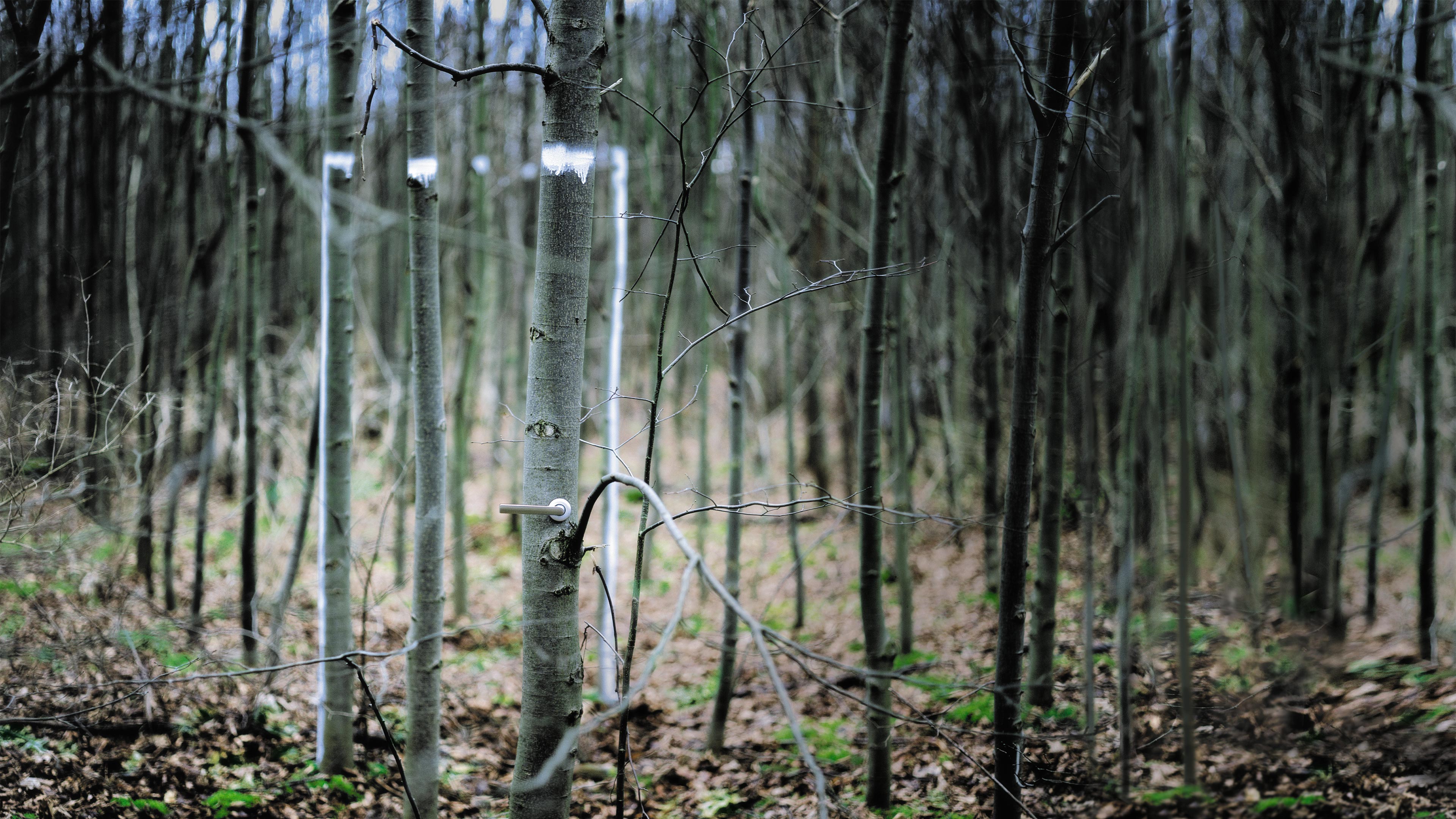 Sustainability is a quite straightforward matter for us: we have always grasped our products as being "architecture in miniature". This refers not simply to their being used in architecture but also to our rating engineering and design as a function of the length of use of buildings – or of architecture as a whole.
Green through and through
FSB and our subsidiary SSF Sächsische Schlossfabrik provide an environmental product declaration (EPD) to ISO 14 025 resp. EN 15 804, making a valid contribution to sustainable architecture. Our EPDs cover more than 25,000 items, giving us a leading role in our sector around the world.
With typical German thoroughness, we have not just examined individual products but have used objective criteria to show our appreciation of sustainability in black and white over FSB's and SSF's entire range. This applies without restriction both for our classic commercial fittings as well as for SSF's lock products. It applies for all of our barrier-free and sanitary products and even applies for our innovative electronically organised access solutions (system range).
We actively support a globally established concept which understands sustainability as an equal balance between ecological, economic and social factors. There is now a global consensus that, in view of the worldwide social and climatic challenges, this understanding of sustainability is of fundamental importance for coming generations' quality of life.
We have always understood our products as "Architecture en miniature". This does not just mean that our products are used in architecture, rather that we assess technology and design against the the length of time that buildings or architecture are used in the widest sense. For us, constructing buildings is first and foremost an architectural task affecting the entire community and we see our products as the interface between people and architecture, to which we have made a satisfactory contribution for over 130 years. The prerequisite for this is a product philosophy aiming for first class quality and thus for sustainability. "Sustainability" – something which everyone is talking about these days – was something on which FSB had already taken action, even when ecology was still viewed as something at the fringe of society, which only concerned those who wore – at least that's what was said at the time – hand knitted clothes made from natural wool. FSB had already started reflecting on the subject in the 1990s, when "ecology" was still greeted with a weary smile in most companies, with its project entertainingly called "clean underwear" about ecological effects at our production site in Brakel and what to do with the waste products resulting from production.
At the end of 1995, FSB was the first company in North Rhine Westphalia and only the second company in Germany to be audited to the strict rules of the EU's ecological audit. This was preceded in 1991 by the first company agreement in Germany on the protection of the environment. Over a period of what is now almost twenty years, we still ask ourselves again: "How green is our business?"
The "greening" of FSB
1991 Germany's first works agreement on environmental protection
1992 Company organised along environmentally responsive lines
1993 First Environmental Declaration
1994 German Environment Prize for Eastern Westphalia-Lippe
1995 Environment Manual as provided for in ISO 9001
1996 EU Eco-Audit certification
since 1996 Certification to ISO 14 001 and EMAS at 3-yearly intervals
2008 Affiliation to DGNB 2009, Preparations for ISO 14 025
2010 FSB and SSF become the first builder's hardware companies anywhere in the world to issue Environmental Product Declarations pursuant to ISO 14 025
2013 Certification of the company-wide energy management system to ISO 50 001
2014 Environmental Product Declarations pursuant to EN 15 804
Environmental Product Declarations to ISO 14 025/EN 15 804 are needed to certify that buildings are built sustainably. The coherence of this approach, which was formulated in 2007 and served as the basis for the EN 15 804 standard, is now pointing the way on the issue worldwide: the concept provides for coherent assessment of the entire value-added chain as well as of all of a building's life-cycle phases. This is predicated upon the environmental impact of each individual product being established in the form of independent and unbiased verifications of data on products and companies. Key quality features determining a product's level of environmental impact derive not only from aspects of intermittent relevance to the environment but also from examination of the product's entire value-added chain.