Homage to René Magritte
Ceci n'est pas une poignée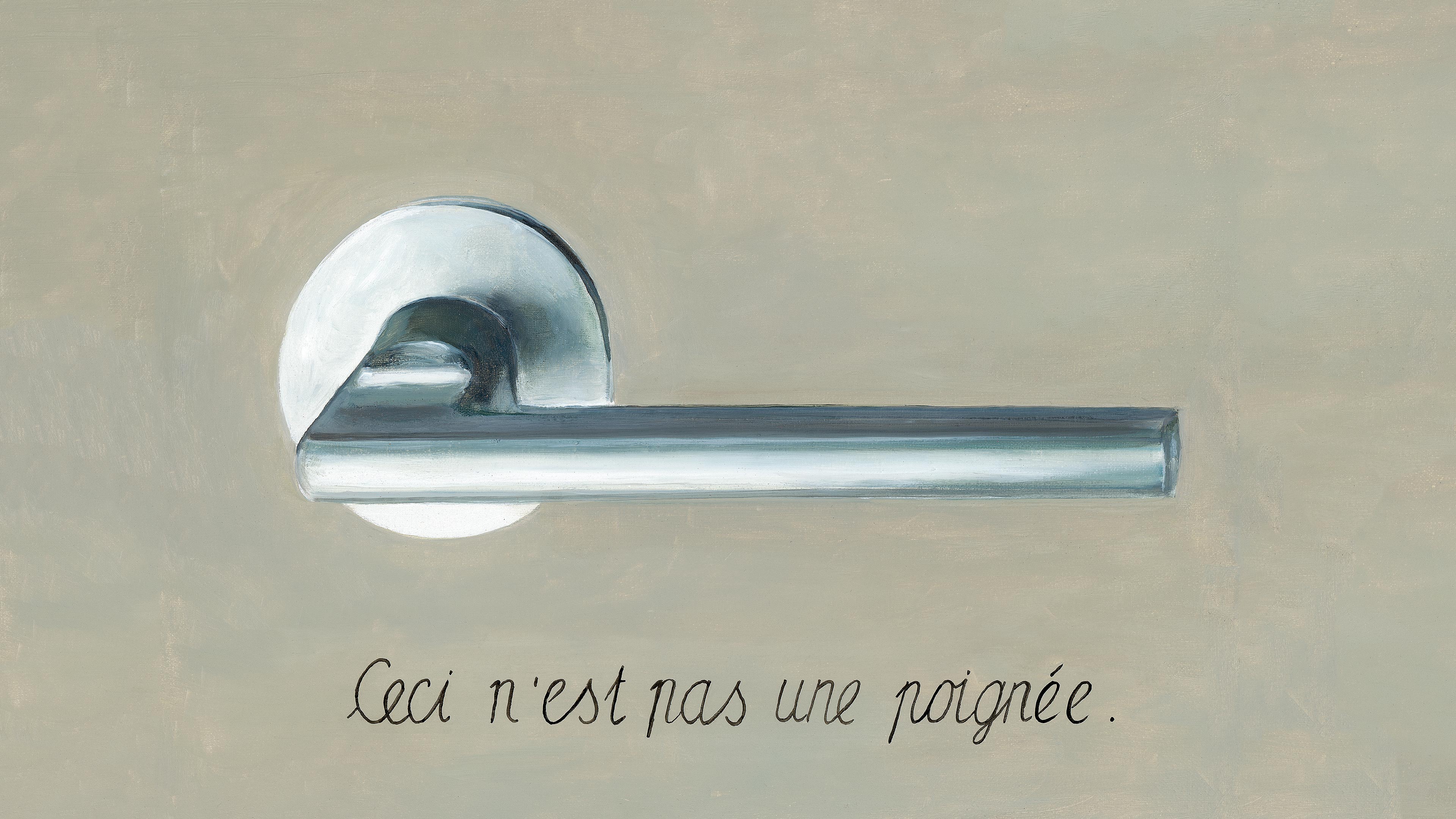 We took our little works of art for day-to-day use – yup, door handles – to market in 2006 in a campaign that was anything but everyday – we were bowing to René Magritte, who enlightened us by declaring: A painted pipe is no pipe at all. By the same token, you've got to handle a handle before you can objectively gauge its qualities.
As well as being good to get to grips with, however, handles by FSB are also as good-looking as they come in our humble opinion. We have therefore been so bold as to paraphrase "Ceci n'est pas une pipe" by turning it into "Ceci n'est pas une poignée". The artist Claus Brunsmann has been of inspirational support to us on this.
The campaign gave architects unwilling to judge solely with the aid of their eyes an opportunity to take things (or, rather, our little works of art) into their own hands and to then request delivery of an original specimen of the handle of their choice free of charge. The motifs were run in German trade periodicals; the original paintings now adorn our premises at Brakel.